Visual Advantage is a progressive Real Estate Photography, Video and 3D Virtual Tour company, a "one-stop shop" for everything multimedia related.
Founded in 2009 with a commitment to provide uncompromised visual quality and customer service, Visual Advantage continues to be an industry leader; many of our clients view us as an extension of their team!
Our management team ensures we continue to evolve, offering our clients the latest services and technology to market each listing. You may see our team at your real estate board or brokerage office providing realtors education on the latest and greatest visual solutions.
Our team of photographers have the knowledge and experience to ensure that every listing is captured efficiently, with the highest level of quality and attention to detail.
Our customer service team supports our clients every step of the way, ensuring they understand not only how to use the tools we provide, but also where each one fits best in the real estate marketing mix!
Our social media team is here to design and deploy your listings on your social platforms and execute targeted paid ads to increase your reach!
When it comes to services, one size DOES NOT fit all! At Visual Advantage we understand that every listing is unique, with its own marketing budget and needs. We provide our clients the tools to build their own package, selecting only the services required for each listing. This creates the flexibility for our clients to manage their marketing budget and execute their unique marketing strategy to make both their listing and their brand stand out!
A simple statement sums up Visual Advantage's commitment to its clients "WE'VE GOT YOU COVERED!"
Guelph, Kitchener, Waterloo, Cambridge, Burlington, Oakville, Milton, Hamilton, Ancaster, Mississauga, Toronto, Muskoka, and surrounding areas.
Our Team
Click Team Member to view Bio Video
Scott
Partner, V.P. Sales and Marketing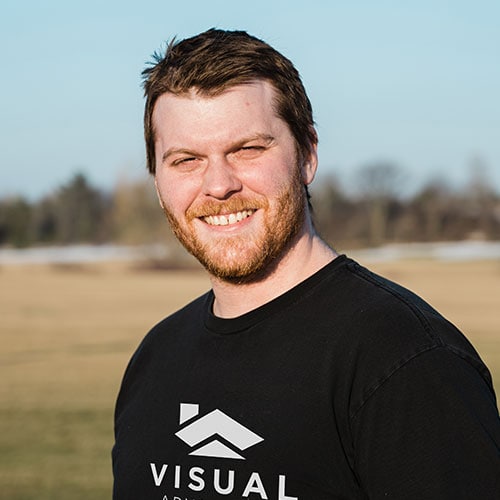 Nick
Photographer/Videographer & Cert. Drone Operator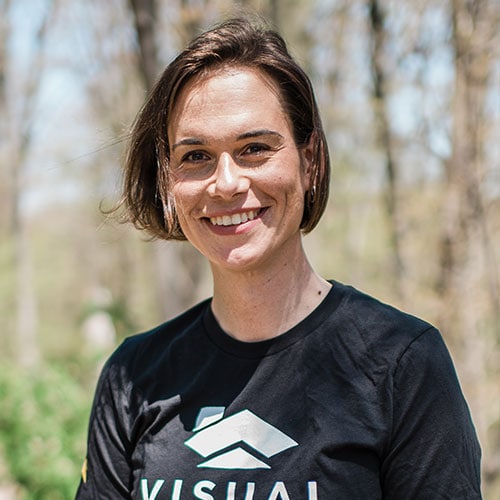 Marissa
Photographer/Videographer & Cert. Drone Operator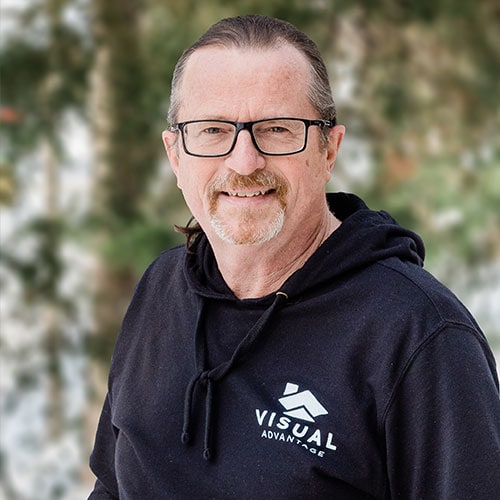 Larry
Photographer and Cert. Drone Operator (Muskoka)
Arlene
Photographer and Cert. Drone Operator (Muskoka)
SAME DAY PHOTO TURNAROUND
We understand the importance of getting to market quickly and provide our clients same day turnaround on all of our photo packages.
TRUSTED TEAM OF IN-HOUSE PHOTOGRAPHERS
Our team brings the professionalism, experience, reliability and consistency that our clients not only expect, but demand from their strategic partners.
HIGH QUALITY PHOTOS
Visual Advantage was built on the foundation of providing Realtors with high quality images that help to set them apart!
FULL TIME CUSTOMER SERVICE
Our friendly and knowledgeable full time admin team is ready to assist with scheduling your appointment or any questions or special requests that you may have.
ONE-STOP-SHOP
Each listing requires its' own set of marketing needs. We offer a broad range of packages includingAerial/Drone, Photo, Video, 3D Virtual Tours, Measurements & Floor Plans, Listing Web Pages, Night Photos, Sky Replacement, Virtual Staging and more.
Good Words. Good People
"My husband and I have been using Visual Advantage for years for all of our listings. We work mostly with Clinton and Mark, but have worked with other photographers as well. They are always on time, know how to capture the home to show off its best features and deliver the photographs in a timely manner. Our sellers are always impressed with the way their home has been captured. With the vast majority of buyers starting their home search online, it's imperative there are quality photos to capture the buyer's attention right off the bat and Visual Advantage continues to deliver time after time."

TrilliumWest Real Estate Brokerage

"I highly recommend Visual Advantage. Not only is their work excellent and they show my listings beautifully - their logistics and operations are on point. Their scheduling process is very straight forward, their availability is more than fair, their photographers are beyond friendly & helpful AND I receive everything within 24 hours, if that - I have received photos & virtual tours within 3 hours before. They have made my job easier knowing that they are taking care of this important piece of my listings."

Realty Executives

"I love the service they provide - always punctual, professional and responsive if I have questions or concerns. The pictures and iGuide are really fantastic for people to get a real sense of space and dimension. I also really like getting the measurements and floorpans as this means I don't have to measure the property. I feel my Clients deserve professional pictures and Visual Advantage is my go to for this service."

Red and White Realty Inc.

"After using the same photographer/videographer for years to assist in the marketing of my listings, I decided it was time to go in a different direction. I came across Visual Advantage about a year ago, and I haven't looked back! I am extremely happy with the quality services that they provide. Their customer service and quick response time has made my life as a Realtor much easier. My clients are constantly blown away with the photography and videography VA offers. I would highly recommend to any of my colleagues. Thank you Visual Advantage.."

Broker, Royal LePage State Realty

"Impressed by the amount of features and options. However what I like most is the fluency and easiness of the user interface which makes it fun working with these options. Way to go!"

Broker of Record, RE/MAX Solid Gold Realty

"As a top producing real estate agent I rely on professional and reliable photos and videos to present my clients homes in the best possible light. Visual advantage is a go-to resource. I always know what to expect, top notch, quality service that allows me to focus on the other parts of my business worry free. "

Coldwell Banker Neumann Real Estate